I have done many things since 1986 working from home. One of those things was taking surveys. I used to be able to make about $1,200 a month doing these but it takes lots and lots of work. There are so many sites that you can sign up to to take surveys and make money. What you want to do is avoid the scams. These sites have a way to make money or gift cards. It also includes Focus Groups and Product Testing groups. If you spend hours doing these like you would a job, it is possible to make a bit of money at it. Be aware that it does take loads of time. When I did them I was at a point in my life when I could treat it like a job and make good money. Just like anything else, you will get out of it what you put into it. A couple of the sites you watch videos to make money. When you are doing surveys you pretty much have to do every single site to make the amount add up. Some of my friends were making $2,500 a month but I never made that much myself. It is tedious and time consuming but then again it is easy and you can do it in your pajamas.
Another note: you will want to make a totally separate email address for your survey sites because you will soon be bombarded with emails. I also set up an alternate phone number through Google Voice (it's free).
Disclaimer: This post may contain affiliate links. This means I may receive a small commission. It does not effect your activity in any way.
Digital Research Inc. Online Panel
Hagen/Sinclair Research Recruiting Inc.
Princeton University Psychology Department
UCSD Learning Attention and Perception Lab
VOConline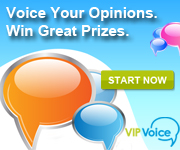 Yale School of Management eLab
If you have a survey or site where you make money to add to the list please leave it in the comments below. I will take a look and see if I can add it. If anyone has a bad experience with a site on this list please let me know. If a lot of people report problems with one I will remove it.